Rooms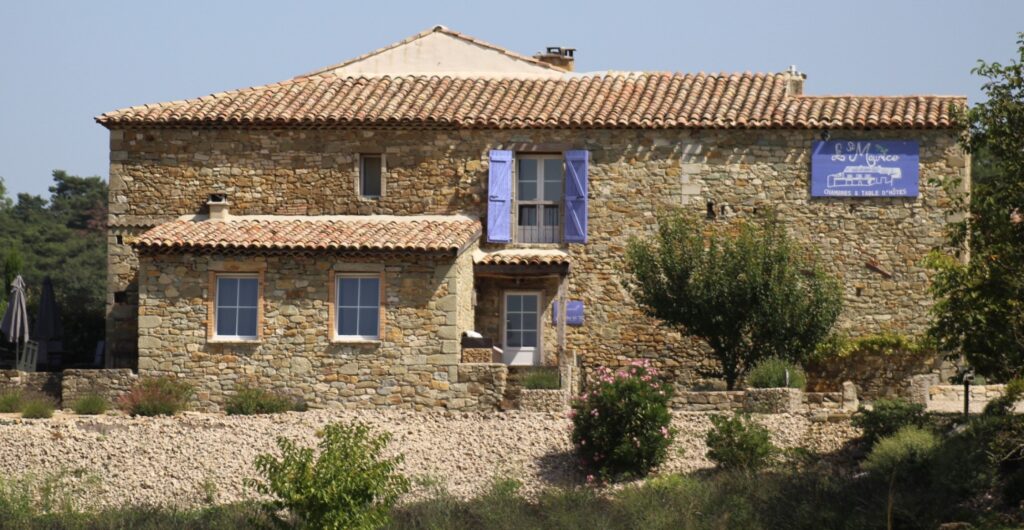 All the rooms at the St Maurice have a dressing room, a private bathroom equipped with a shower and a separate toilet.
In each room, a television, WIFI, linen and toiletries, a hair dryer, a pod coffee maker and finally a courtesy tray are at your disposal.
You will also have a towel for the swimming pool.
For families and groups who would like more freedom, possibility to book the 3 guest rooms in free management with access to the kitchen and the dining room. Please consult us.
Baby equipment can also be made available to you: baby cot, table chair, bath.
A small refrigerator shared between the 3 rooms is installed in the common areas.
For the record, the Rimandoule is a river that has its source in Truinas. Affluent of Roubion its length is about 10 km. It also waters Comps, Félines-sur-Rimandoule, Rochebaudin and Pont-de-Barret.
Its name comes from Rimandolas, from the Latin remanere, "to remain, to remain" and dulcis, "sweet", "which remains sweet".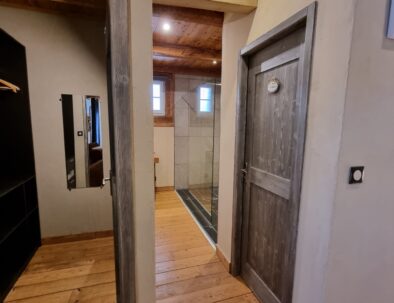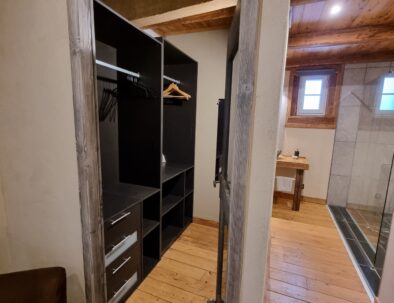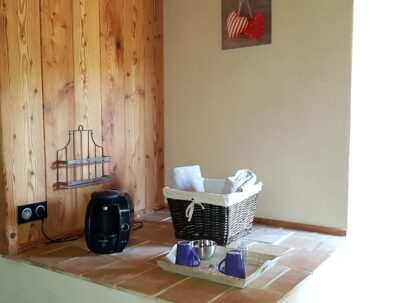 Booking of Rimandoule room
Note that the Roubion is a tributary of the Rhône, about 66km long, which originates in Chaudebonne at an altitude of 1270m.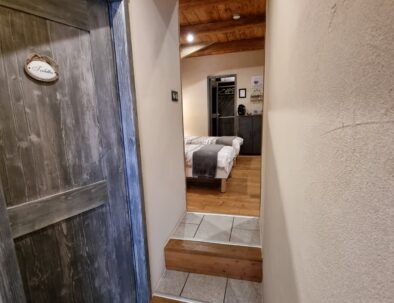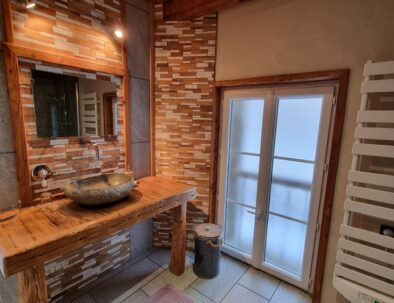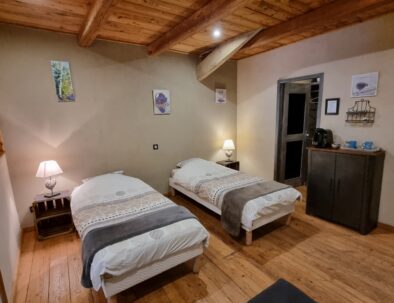 The rivers of the Drôme Provençale will no longer hold any secrets for you! The Jabron, meanwhile, is a tributary of the Roubion. It takes its source north of Comps, near the Pertuis pass, passes through Dieulefit, La Bégude-de-Mazenc, Montboucher-sur-Jabron and, after 38 km, it joins the Roubion in Montélimar.