Long-distance hiking trails such as the GR 9, the GR 429, the GR 965, or the GR de Pays de Dieulefit (GRP).
Paths labeled "European cultural paths" like those of the Sentier des Huguenots.
© photo l.pascale-LaDromeTourisme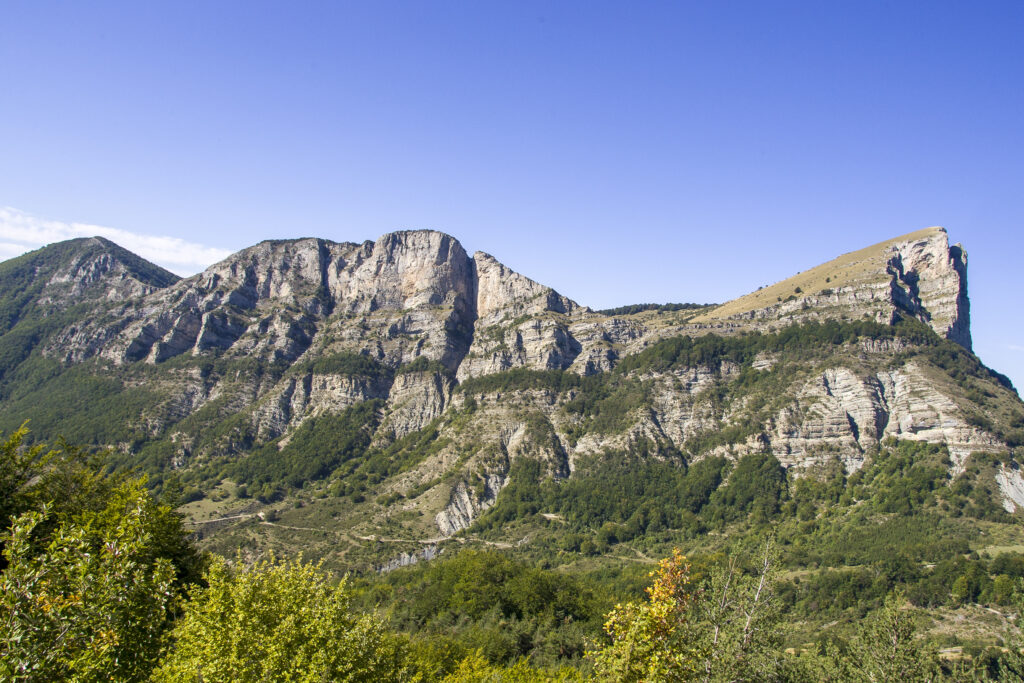 The classified site of the Saoû Forest (2,500 ha) forms a basin 12 km long, protected by mountains, natural ramparts with Roche Colombe at the western end, the 3 becs to the east, the Auberge des Dauphins in the heart of the Perched Syncline, the most beautiful in Europe.
This exceptional site, Sensitive Natural Area, hosts hundreds of species with a plant diversity of mountain and Mediterranean influence and a very diverse wild fauna (chamois, roe deer, marmot, golden eagle …).
A mysterious world to discover through its hiking trails that will take you to the highest points of Trois Becs (Le Veyou at 1589 m), to Roche Colombe or even to the Petit and Grand Pomerolle.
Overlooking our home, the Saint Maurice mountain is a Sensitive Natural Area which allows you to discover an ecological, faunistic and floristic site.
At the top, you can discover the Saint-Maurice chapel and the history of the hermit who lived there.
Located at approximately 930 meters, it offers you a breathtaking view.